Corporate Events with The Astonishing Singers
Astonishing Performances for Exceptional Events
Transform Your Corporate Gatherings into Unforgettable Experiences
In the corporate world, events are more than just social gatherings. They are brand statements, team-building exercises, and opportunities for meaningful networking. At The Astonishing Singers, we specialize in elevating these occasions into unforgettable experiences. Our singing waiter services are designed to not just entertain, but to resonate, captivate, and astonish.
Beyond mere entertainment, we aim to create moments that align with your company's values and objectives. Whether it's reinforcing your brand message through song or fostering camaraderie among team members with interactive performances, we go the extra mile to ensure that our services are not just a highlight, but the heartbeat of your event. We understand that every corporate event is a reflection of your brand's identity, and we're committed to enhancing that image with a touch of astonishment that leaves a lasting impression on your guests.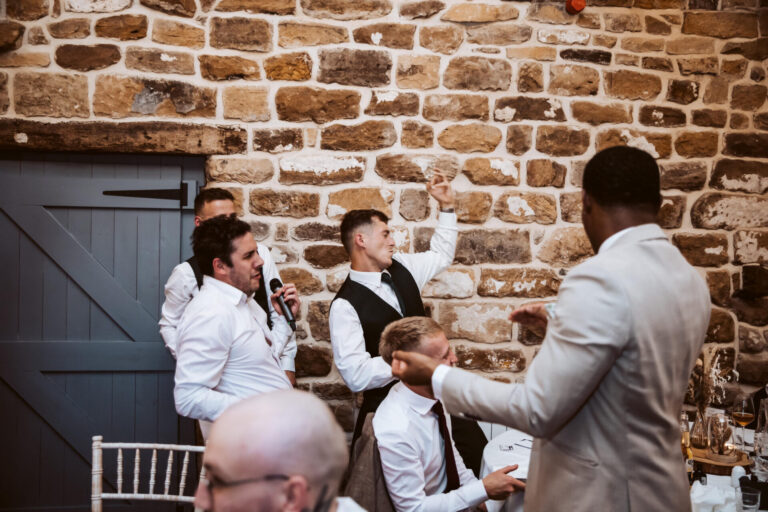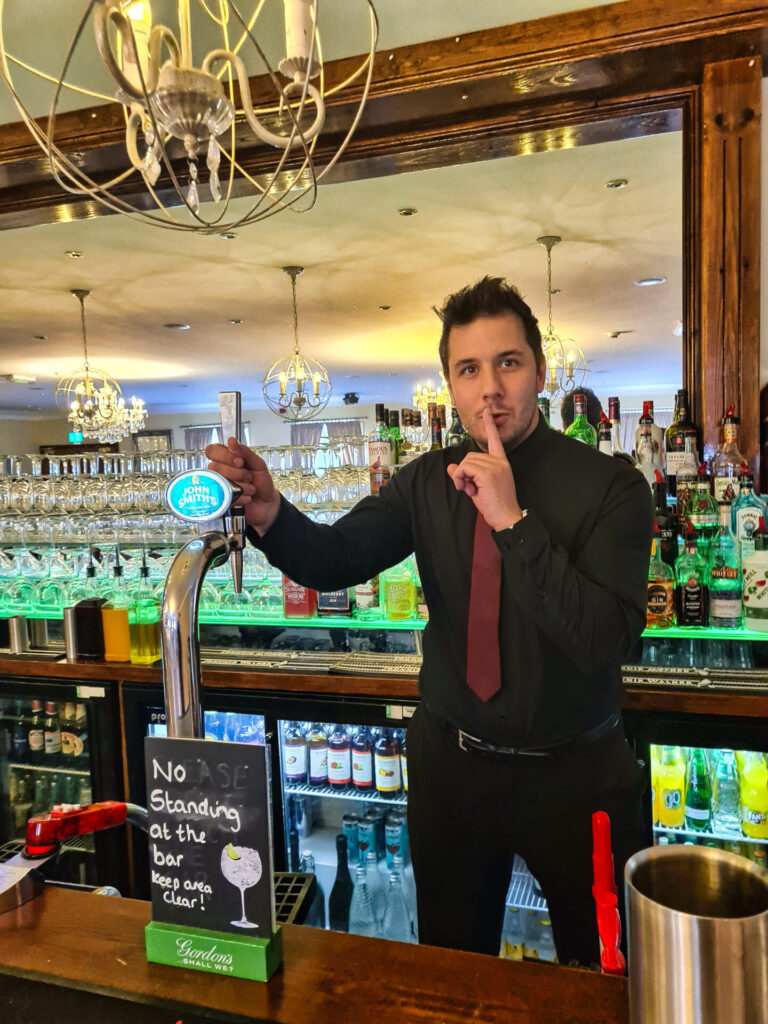 Why The Astonishing Singers are Your Perfect Corporate Event Partners
Our services are as unique as your needs. From product launches to annual conferences, we tailor our performances to align with your event's theme, objectives, and brand message. Just like our Wedding Packages, we offer full customization for corporate events.
We understand that planning a corporate event can be overwhelming. That's why our Booking Process is designed to be hassle-free. From your initial inquiry to the final applause, we handle every detail.
Your peace of mind is our priority. We are a fully insured company, carrying comprehensive Public Liability Insurance to ensure that your event is in professional hands. In addition to this, all our equipment undergoes regular PAT (Portable Appliance Testing) to guarantee its safety and reliability.
To elevate the auditory experience, we provide our own professional-grade PA and Sound Equipment. This ensures that the audio quality matches the caliber of the performance, making your event truly astonishing in every sense.
Our Song List spans multiple genres, from pop and rock to classical and jazz, offering the perfect musical backdrop for any corporate setting. With over 10 years in the business, we've fine-tuned our repertoire to include songs that resonate across diverse audiences and event types. Our extensive experience allows us to curate performances that are not only entertaining but also perfectly suited for the unique atmosphere of each corporate event.
How We Work: The Astonishing Process
Initial Consultation
Our journey together starts with an in-depth consultation to understand your event's specific needs and objectives.
Planning and Coordination
We work closely with your event planners, caterers, and AV teams to ensure a seamless experience. Our team will be on-site well before the event to coordinate with venue staff.
The Astonishing Reveal
Our professionally trained singers blend in as waitstaff or attendees, only to surprise and delight your guests with an unexpected performance that will be the talk of the event.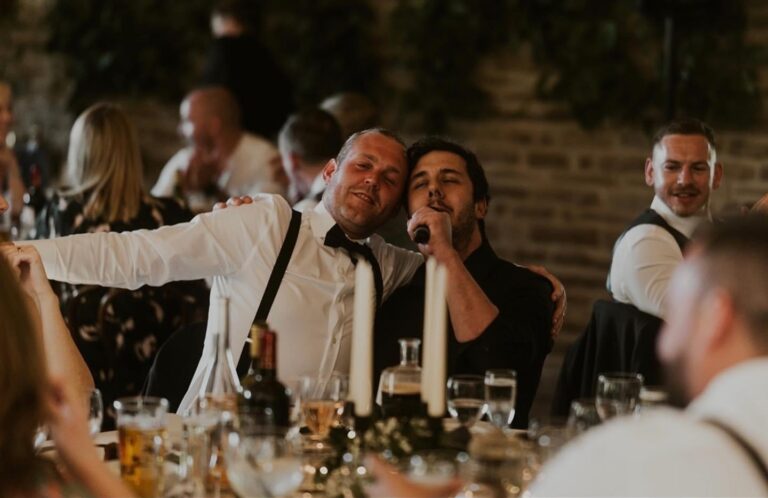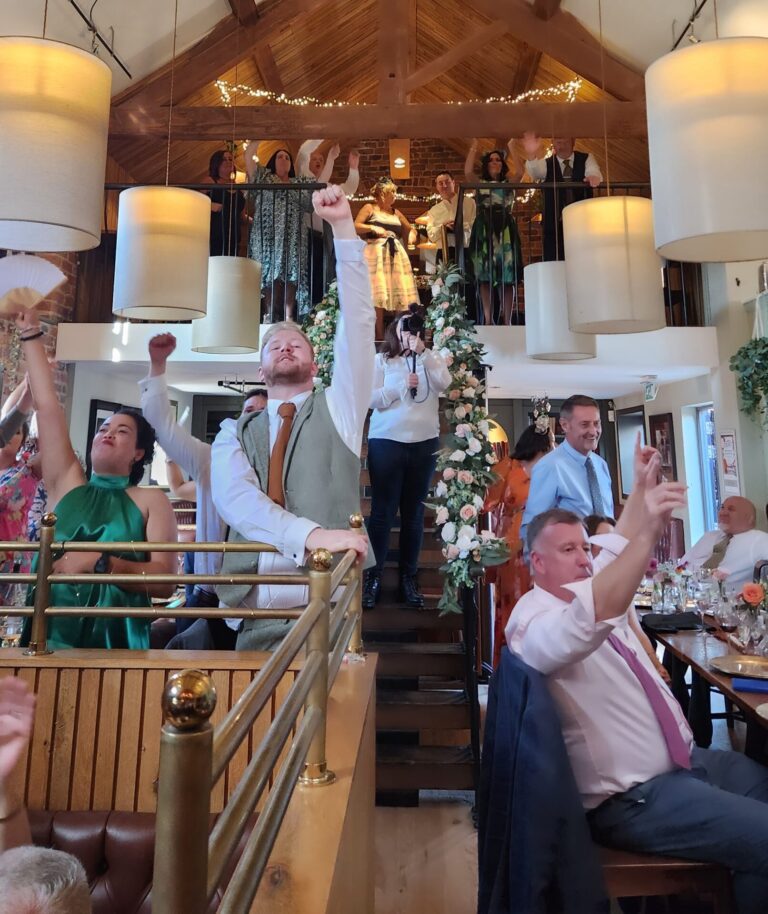 Corporate Events: Our Astonishing Specialties​
Why settle for the same old holiday playlist when you can add a sprinkle of holiday magic to your annual Christmas party with our festive musical numbers? From classic carols to modern holiday hits, we bring the spirit of the season alive, leaving your guests with cherished memories and a renewed sense of holiday joy.
Launching a new product is a pivotal moment for any company. Make your product the star of the show with a musical performance that highlights its unique features and benefits. Our expertly curated songs and interactive performances can create a buzz that turns your product launch into a memorable event.
Recognition deserves more than just applause; it deserves a serenade. Our singing waiters can serenade winners as they walk up to the stage, adding a touch of glamour and excitement to your ceremony. It's a unique way to honour achievements and make your award recipients feel truly special.
Team building is about more than trust falls and group discussions. Break the ice and build team spirit with interactive performances that get everyone involved. Whether it's a call-and-response song that requires teamwork or a musical trivia game that sparks friendly competition, our performances are designed to strengthen bonds and elevate team morale.
Conferences can be long and sometimes draining. Keep energy levels high and engage your audience with surprise musical interludes throughout the day. These unexpected moments of entertainment can reinvigorate your attendees, making them more receptive to the messages and information being shared.
Whether it's an intimate gathering of top executives or a large-scale international conference, our team is equipped to deliver a top-notch performance that scales to fit your needs.
Ready to Make Your Corporate Event Truly Astonishing?
Don't settle for ordinary when you can have astonishing. Fill in our enquiry form below today to discuss how we can make your next corporate event a resounding success.
What Our Clients Are Saying
Book Your Singing Waiters Now!