Lancashire's Premier Singing Waiters
Lancashire's Melodic Marvels
Experience the Ultimate Musical Surprise with Lancashire's Singing Waiters!
Step into the mesmerizing world of The Astonishing Singers, Lancashire's best Singing Waiters. With a rich history in surprise performances, we can elevate your events to new heights, filling them with unexpected joy and dynamic shows.
Covering the whole of Lancashire, our singing waiters are more than just singing waiters. They're seasoned performers, blending talent, charisma, and passion seamlessly. Their performances aren't just about singing; they craft unforgettable moments, engaging you and your guests from the first note to the final standing ovation.
The magic begins as our Lancashire Singing Waiters seamlessly blend into your event, building connections with your guests under the guise of regular staff. But when the timing is perfect, they unveil their true identities, setting the stage ablaze with foot-tapping numbers and heart-warming classics, ensuring the dance floor is never empty.
With The Astonishing Singers, an event becomes more than just a date—it becomes an everlasting memory. Experience the wonder, the excitement, and the musical brilliance that our Lancashire Singing Waiters bring to every occasion.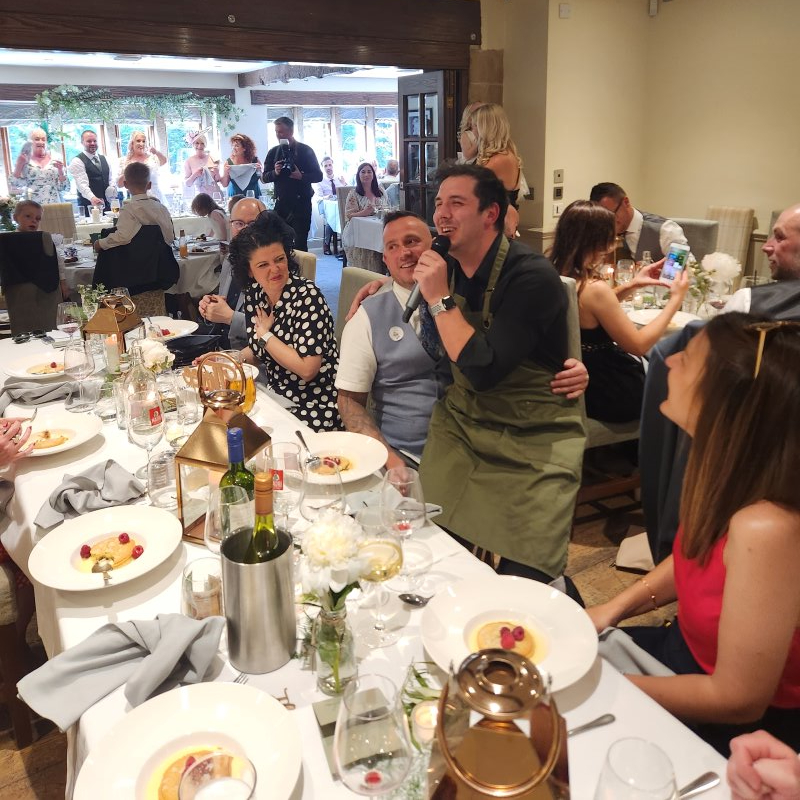 Serving All Of Lancashire
Dedicated to providing the best service to events across Lancashire with their exceptional musical talents, The Astonishing Singers have become synonymous with the words "singing waiters entertainment." Whether you're nestled in the heart of a bustling Lancashire city or planning an event amidst the tranquil beauty of the Lancashire countryside, our team ensures a performance that's nothing short of astonishing.
Here's a snapshot of the regions where our harmonies have left an indelible mark:
Manchester: The bustling metropolis of Manchester is a canvas for our singing waiters, adding vibrancy to its dynamic events.

Blackpool: With its iconic landmarks, Blackpool becomes even more enchanting with our performances.

Lancaster: Events in Lancaster are transformed into musical extravaganzas with our singing waiters.

Morecambe: Morecambe's lively vibes are amplified with our interactive musical sessions.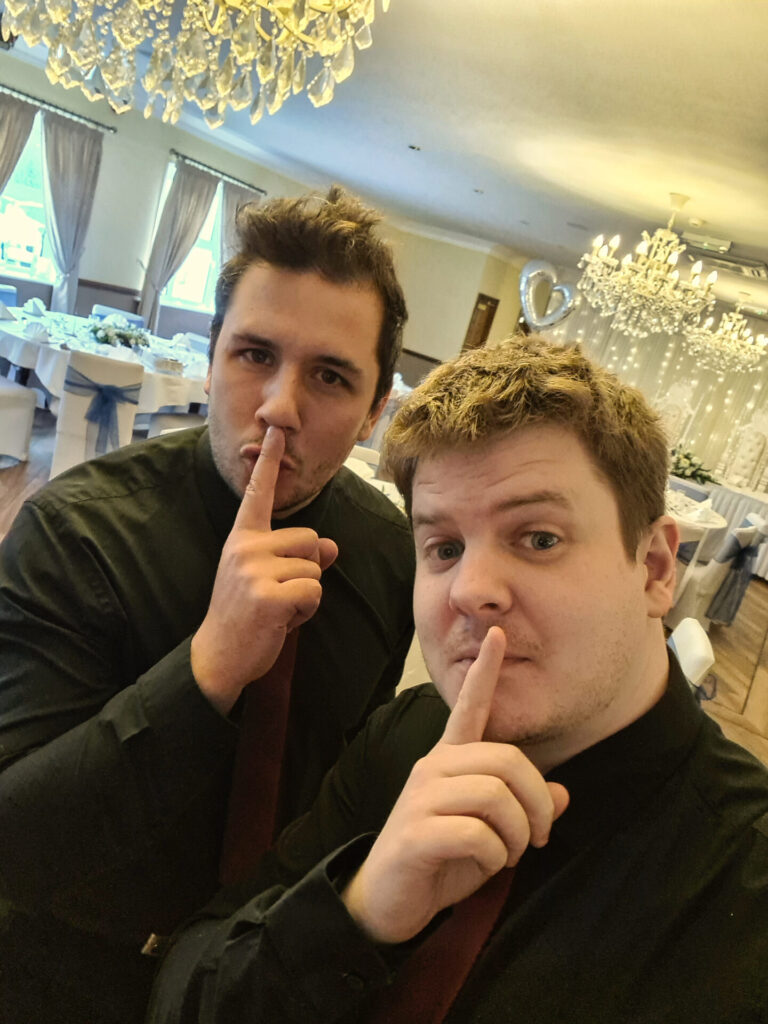 Preston: A vibrant hub, Preston's events are always a notch higher with our musical surprises.

Blackburn: In Blackburn, we add a touch of unexpected delight to every gathering.

Chorley: From corporate events to private soirees in Chorley, we bring the magic of music.

Accrington: Elevate any event in Accrington with our signature musical touch.

Burnley: Echoing its rich history, Burnley events are graced with our timeless performances.
This is merely a glimpse of the regions we serve within Lancashire. Organizing an event in another part of Lancashire? Fear not! The Astonishing Singers, Lancashire's best singing waiters, are always on the move. We're passionate about infusing events with our signature mix of musical brilliance and audience participation.
No matter where you are in Lancashire, we're committed to making your occasion truly unforgettable.
Why Choose Our Lancashire Singing Waiters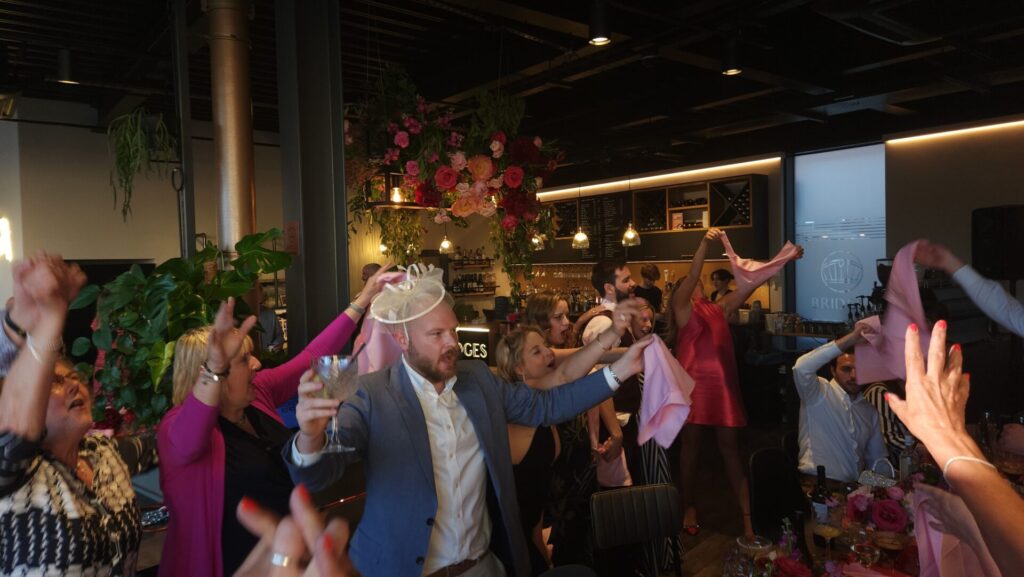 What Do Lancashire Locals Say About Us?
Book Your Lancashire Singing Waiters Now!